Cold Weather Residents Aren't Happy Their Air Suspensions Don't Work in Cold Weather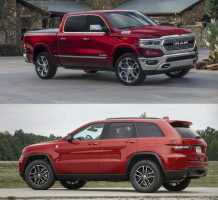 The 2010-2013 Grand Cherokee's air suspension doesn't work when it's cold outside and that's a big problem for owners who *checks notes* live in places where winter happens.
Take Canada, for example, where a new class-action has been filed asking Jeep's parent company to reimburse owners because they overpaid for their SUVs. And that's not hyperbole considering the suspension might not work for half of the year.
Jeep parent company, Fiat-Chrysler, hasn't had much to say about this problem despite knowing about it since 2013.