Lawsuit Says a Piston Ring Defect Burns Through Oil in the Tigershark Engine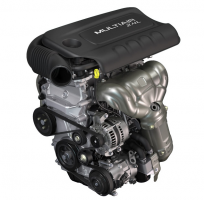 Fiat-Chrysler has been accused of calling the 2.4L Tigershark engine's agressive oil consumption "normal" in order to avoid having to recall millions of vehicles.
A new lawsuit says a defect in that engine's piston rings allows oil to enter the combustion chamber. That leads to roughly a quart of oil burning off every 1,000 miles. If an owner follows the recommended 4,000 mile oil change interval, it puts them at extreme risk of permanently damaging the engine.
The plaintiff also says you can forget about the oil indicator light ever, well, indicating there's a problem. At least not in time. Some reports say the light only kicks on after the engine has stalled out. Thanks for nothing.