Oil Consumption Defect Causes the 2.4L Tigershark Engine to Stall
Posted on

Author

Tagged
Key Points
The 2.4L Tigershark engine consumes a quart of oil every 1,000 miles.
Defective control rings allow oil to sneak past into the combustion chamber.
The automaker has been sued after maintaining their stance that this level of consumption is "normal."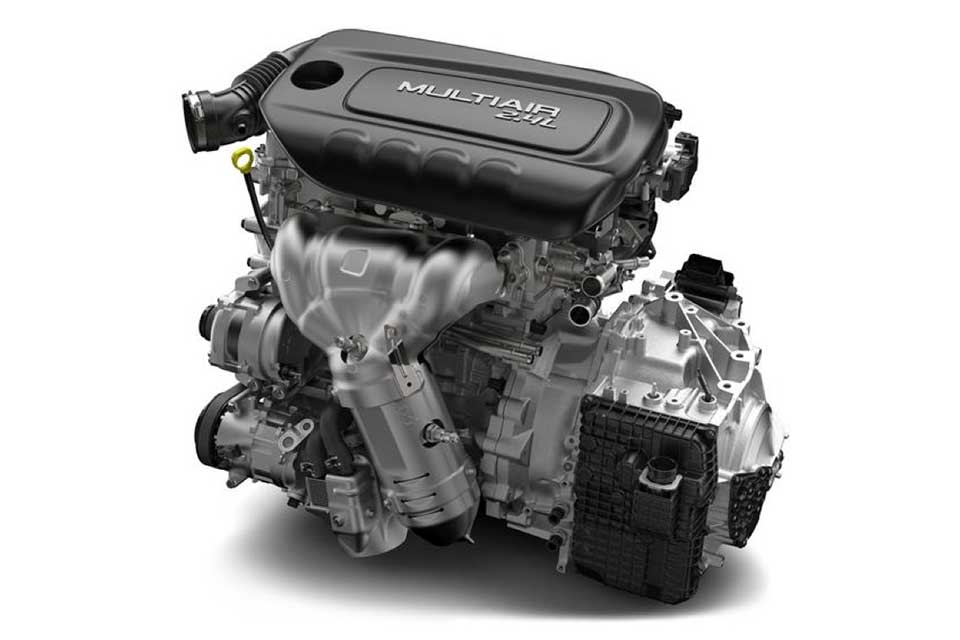 This post originally appeared on jeepproblems.com
Jeep owners say the 2.4L Tigershark engine consumes a quart of oil every 1,000 miles. Engines that consume a ton of oil are inefficient, irritating, and expensive. But it turns dangerous when the oil indicator system doesn't even alert you when oil levels are low.
The engine has a oil capacity of 5.5 quarts, and if the oil level falls to 3.5 quarts or lower the engine will stall without the oil indicator light kicking on.
In fact, some owners say the light only turns on once the engine has stalled. That's a bit like your bank telling you to check your spending after you've overdrawn your account by $10,000.
Design Defect Burns Off Oil ∞
Control rings at the top of the piston sidewalls are there to prevent oil from entering the combustion chamber.
But a defect in the Tigershark engine means the piston rings don't work correctly with the cylinders. This allows oil to seep past and burn off in the compression cycle.
As the engine loses oil, excess heat and friction will prematurely wear down internal components. At first the engine might stall out. But eventually it'll seize up and fail.
Stellantis' new normal? ∞
Stellantis (formerly Fiat-Chrysler) has been accused of knowing about the problem since 2015 but telling owners the consumption levels are "normal" to avoid a recall.
According to the owner's manual the oil should be changed at 4,000 miles (6,500 km) under normal driving conditions. Even under severe Operating Conditions the manual says the oil message will illuminate as early as 3,500 miles since the last reset.
But owners say the engine consumer a quart every 1,000 miles. So if you follow the recommended interval, you'll cause irreversible damage to the engine.
Affected Models ∞
The 2.4L Tigershark MultiAir II can be found in the following Stellantis models.
The Oil Consumption Lawsuit ∞
A class-action lawsuit was filed against FCA in August of 2020.
The plaintiffs say that by continuing to call the consumption levels "normal," FCA has avoided the tremendous cost of doing the right thing by recalling millions of affected vehicles.Instead, they've left owners to pickup the tab.
The lawsuit is pending.
Lawsuits Regarding This Problem
Lawsuits about this problem have already been filed in court. Many times these are class-action suits that look to cover a group of owners in a particular area. Click on the lawsuit for more information and to see if you're eligible to receive any potential settlements.
A Chrysler oil consumption lawsuit alleges these Chrysler, Dodge, Fiat and Jeep vehicles stall while driving because the 2.4L Tigershark engines have piston rings that don't work properly with the cylinders.
Generations Where This Problem Has Been Reported
This problem has popped up in the following Jeep generations.

Most years within a generation share the same parts and manufacturing process. You can also expect them to share the same problems. So while it may not be a problem in every year yet, it's worth looking out for.
5th Generation Cherokee

Years

2014–2021

Reliability

16th out of 18

PainRank™

29.44

Complaints

1721

Learn more about the 5th Generation Cherokee

2nd Generation Compass

Years

2017–2021

Reliability

4th out of 18

PainRank™

3.7

Complaints

41

Learn more about the 2nd Generation Compass

1st Generation Renegade

Years

2015–2021

Reliability

12th out of 18

PainRank™

19.78

Complaints

557

Learn more about the 1st Generation Renegade
Further Reading
A timeline of stories related to this problem. We try to boil these stories down to the most important bits so you can quickly see where things stand. Interested in getting these stories in an email? Signup for free email alerts for your vehicle over at CarComplaints.com.
Fiat-Chrysler has been accused of calling the 2.4L Tigershark engine's agressive oil consumption "normal" in order to avoid having to recall millions of vehicles.

A new lawsuit says a defect in that engine's piston rings allows oil to enter the combustion chamber. That leads to roughly a quart of oil burning off every 1,000 miles. If an owner follows the recommended 4,000 mile oil change interval, it puts them at extreme risk of permanently damaging the engine.…

keep reading

article "Lawsuit Says a Piston Ring Defect Burns Through Oil in the Tigershark Engine"
What Owners Say About This Problem
OK, Now What?
Maybe you've experienced this problem. Maybe you're concerned you will soon. Whatever the reason, here's a handful of things you can do to make sure it gets the attention it deserves.
File Your Complaint

CarComplaints.com is a free site dedicated to uncovering problem trends and informing owners about potential issues with their cars. Major class action law firms use this data when researching cases.

Add a Complaint

Notify CAS

The Center for Auto Safety (CAS) is a pro-consumer organization that researches auto safety issues & often compels the US government to do the right thing through lobbying & lawsuits.

Notify The CAS

Report a Safety Concern

The National Highway Traffic Safety Administration (NHTSA) is the US agency with the authority to conduct vehicle defect investigations & force recalls. Their focus is on safety-related issues.

Report to NHTSA